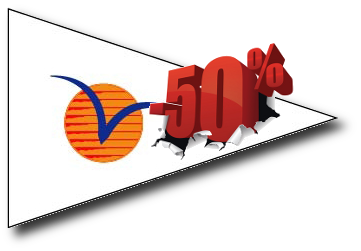 Considering becoming a member of the Vallarta Yacht Club? Now is the time. Until the end of January, you can enjoy 50% off initiation fee - that's only $250 USD for Flag Membership!
Here's why VYC membership is a great deal:
Monthly dues are only $75 USD, and you only pay for the months when you are in residence in Banderas Bay.

(4 month annual minimum for Flag members)
Full time resident? Pay only 10 months dues in advance and get two months dues free.
Members enjoy a great discount on meals and drinks in our fantastic restaurant and bar, as well as member pricing for special events such as our Concert Series.
Reciprocal privileges at over 60 Reciprocal Clubs worldwide.
Give back to the community through our Community Action.
Enjoy discounts and other offers at local businesses through our Amigos del Club program.
Participate On the Water! Don't have a boat but like to get on the water anyway? No problem.
Enjoy our beautiful clubhouse
...and of course, our friendly, helpful members.
You can see complete details of membership Apply for Membership.
Already a member and know someone who might like to join?
...$300 peso Credit at the VYC for you...
If you have friends who would like to join in on all the fun at the VYC, now is the time.... our Summer Membership Drive is on during the month of June! If you bring in a friend who joins the Club, we have a delightful surprise for you!
Here is the plan. You send your friend the VYC application. You'll also find a flyer describing the current Membership Promotion on that webpage.

Your friend completes the form and writes on the bottom: "Referred by John Smith". Of course he would use your name…..
When the friend submits the form back to the VYC office, either in person or by email, the club will give you a $300 peso credit to use at the club! That's a whole lot of beers! Or a great meal for two!

You won't need to say "thanks" to the club. This is our way of saying "Thank YOU!" for helping our organization maintain our membership.
If you need more information about all of the wonderful benefits you and your friends will recieve as members of the Vallarta Yacht Club, you can always visit the membership page on our website.
For more information stop by the club and meet our Club Manager Rudy at 322-297-2222 or contact
Membership Chairperson, Charlotte 322-297-4624 or email This email address is being protected from spambots. You need JavaScript enabled to view it..