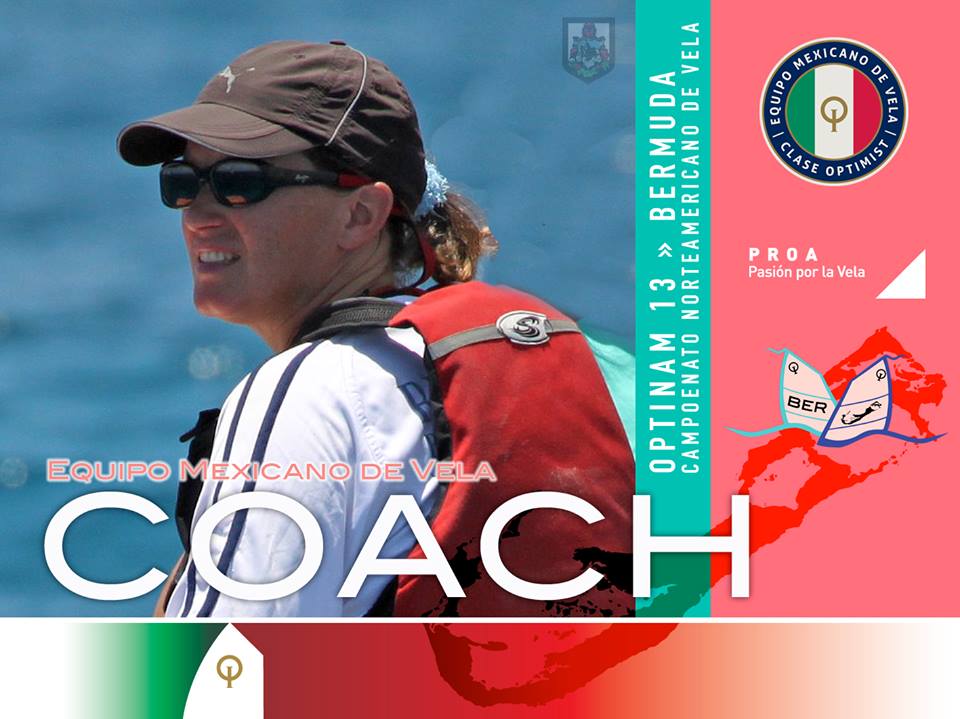 Long days, out in the heat, lots of tiring travel, and not much recognition for her work. Yes, that's our own Eugenie Russell who dedicates her time to coaching our VYC Junior Sailing Program. Well now, Eugenie is getting her recognition and we are proud to spread the word.
Mexico is sending a team of 10 of our best sailors to the upcoming North American Championship, which will be held in Pembroke Parrish, Bermuda in early July. This 10 day event is one of the highlights of the year for the sailors who are chosen to represent Mexico, and they have a lot of say as to who they want to be their coach for this very important event. This year it will be Eugenie Russell, along with Raul Ramos, another coach from Puerto Adventuras.
Are we surprised? Not at all, as this year alone, Eugenie has coached two of our own junior sailors to excel to international competitions. Our own Adrian Varela will be attending the World Championship in Italy this summer, and Carlito Sainz will be going with Eugenie to Bermuda. These sailors are not the first of Eugenie's coaching champions, as last year, she coached Juanito Varela to his World championship as well!
Congratulations Eugenie! And thank you for all the dedication, hard work, and support you give to our Junior Sailing Program!
If you would like to follow the successes of Adrian Varela and Carlito Sainz as they raise funds and attend their championships this summer, you can follow the Facebook page set up for this purpose. https://www.facebook.com/OptimistNayarit