Bookworms of all ages, backgrounds and literary persuasions... you now have an activity at the VYC!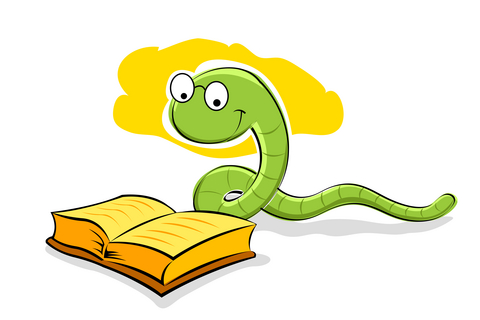 Launch into enthralling plotline debates, argue about your favorite authors, tell other readers which parts made you laugh or cry and vow to write your own novel with the new Book Club started by new VYC member Laura Bender. The first club meeting will be held on February 15 at 1:00, and of course it will be at the yacht club where you can have lunch and enjoy your favorite beverages during the meeting. The plan is to then hold the meetings the third Wednesday of each month.
The first book will be "State of Wonder" by Ann Pachett. It is available for download from Amazon and Kindle. Laura Bender also has a copy that can be borrowed.
The following description about "State of Wonder" was borrowed from the Amazon website:
Ann Patchett has dazzled readers with her award-winning books, including The Magician's Assistant and the New York Times bestselling Bel Canto. Now she raises the bar with State of Wonder, a provocative and ambitious novel set deep in the Amazon jungle.
Dr. Marina Singh, a research scientist with a Minnesota pharmaceutical company, is sent to Brazil to track down her former mentor, Dr. Annick Swenson, who seems to have all but disappeared in the Amazon while working on what is destined to be an extremely valuable new drug, the development of which has already cost the company a fortune. Nothing about Marina's assignment is easy: not only does no one know where Dr. Swenson is, but the last person who was sent to find her, Marina's research partner Anders Eckman, died before he could complete his mission. Plagued by trepidation, Marina embarks on an odyssey into the insect-infested jungle in hopes of finding her former mentor as well as answers to several troubling questions about her friend's death, the state of her company's future, and her own past.
Once found, Dr. Swenson, now in her seventies, is as ruthless and uncompromising as she ever was back in the days of Grand Rounds at Johns Hopkins. With a combination of science and subterfuge, she dominates her research team and the natives she is studying with the force of an imperial ruler. But while she is as threatening as anything the jungle has to offer, the greatest sacrifices to be made are the ones Dr. Swenson asks of herself, and will ultimately ask of Marina, who finds she may still be unable to live up to her teacher's expectations.
In a narrative replete with poison arrows, devouring snakes, and a neighboring tribe of cannibals, State of Wonder is a world unto itself, where unlikely beauty stands beside unimaginable loss. It is a tale that leads the reader into the very heart of darkness, and then shows us what lies on the other side.
For more information, contact Laura Bender by email or call her at 322 132 4806.