Details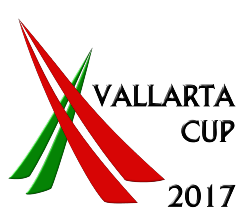 VYC kicks off the racing season with the Vallarta Cup. This series, which has been held every year since 2005, runs four Saturdays in January. Each day of racing is capped with a great party at Vallarta Yacht Club! This year we'll skip the first Saturday and kick the first race off on January 7, finishing four races on January 28.
NEW: Vallarta Cup Sailing Instructions (includes the VYC Standing Sailing Instructions)
Please use the form below to enter your boat for Vallarta Cup 2017. You can pay your fees using Paypal, or choose "Offline Payment" to pay in person at Vallarta Yacht Club. If you have sailed with VYC in the last 3 years we probably have the information we need to handicap your boat. If you have changed something or need a first-time handicap please complete the handicap request form here.
Click "Read More" and sign up!