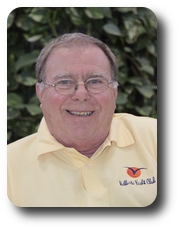 If you were in town and not too worn out from the many fun ashore parties and entertainment nights that many times followed a very active sailing competition season, you attended the Annual General Membership meeting in March. The outgoing Board reviewed its extensive list of accomplishments over the past 12 months, announced changes to the Flag membership and dues structure, approved changes to the Bylaws to allow a temporary membership to transient yachtsmen and regatta participants and elected the Officers and Directors for the 2017/2018 term.
Those elected and appointed to lead the Club for the next year are as follows:
Commodore

Dan Green

Ashore Activities

Doreen Salle

Vice Commodore

Ricki Williams

Afloat Activities

Andy Barrow**

Rear Commodore

Open

Junior Sailing

Linda Green

Treasurer

Mario Antoci

Publicity

Richard Williams

Secretary

Jeanie Benaroya *

At Large

Sandy Barnett

Paradise Village

Dick Markie **

Membership/Volunteerism

Dianne Hall/Gustavo Ramirez

Note: * New Board Member ** Appointed Director
In addition to matching or exceeding last year's excellent afloat and numerous variety of ashore activities, this new Board faces the final two significant changes to secure the financial stability of our Club: Membership and taxation.
FIRST. As a government recognized "Sports Association" we are lawfully exempt from Club income tax and, Members IVA taxation in most cases other than the restaurant, bar, merchandise and slip rental (if not paid to the USA 501c (3) Vallarta Sailing Foundation). But, to maintain the exemption from income tax, our food and drink sales to non-members must NOT exceed 5% of total Restaurant and Bar sales.
To answer the need to better control the admittance into the Club and the privileges of membership, all members are requested to always carry their member cards on their person and that all members (especially Board Officers and Directors) wear their member badges at special events. The staff is to receive specific instruction to enforce the Club's membership policies and, if not sure of a person's member status, to require that VYC or Reciprocal YC membership identification be available. The Board was asked to give additional thought to restore the "Officer of the Day" practice to welcome prospective members properly and to ensure compliance to the Club's admittance policies and Rules. A Task Force is also being formed to assess the best ways to accomplish this responsibility.
To fully comply with membership status of regatta and conference participants, in an Extraordinary Meeting held during the 2017 AGM, the attending members voted to amend the Club Bylaws to recognize the additional membership class "Socios Transe" for registered competitors, race officials and race committee personnel. It is of utmost importance that these members be issued numbered credentials and the regatta registration and inscription (i.e. Dues) be properly maintained in the regatta files.
SECOND. As was announced at the 2017 AGM held this past March, the dues structure affecting all Plank owners, Gold Flag and Red Flag members has been changed to "Part-time" and "Full-time", that provides a choice of either 6 months or 12 months annual full use of the Club's facilities. The annual dues amounts are $500.00 and $850.00 if paid in whole in advance. If Part-time is paid $87.50.00 monthly for six months, the total is $525.00. If Full-time is paid $75.00 monthly for 12 months, the total is $900.00. This increase becomes effective with the member's anniversary date. The 2 and 4-month minimum remains in effect if the member is NOT in the PV area for a year or more.
Note: A Committee is currently studying the effect on other classes of VYC memberships.
Our two signature regattas (Banderas Bay and WesMex) were again successful. And, in late April, VYC hosted the 2017 J70 National Championship with a registered 20 boats and 125 competitors, race officials & support personnel and family members.
Starting with the Club's 15th Anniversary Opening Day other events occurring in November include the Regata Dia de Revolucion, Junior Sailing Fundraiser and the San Diego YC's arrival of the CUBAR fleet. CUBAR is a power boat rally conducted every other year. And, we're told we can expect to see around 20 boats coming into the Paradise Marina. VYC members will be asked to greet each boat with a Welcome basket, beer cart and host a Tequila, Vino, Cerveza and Tacos" fiesta.
When at the Club are you bothered by having to use the public bathrooms downstairs? We're going to fix that annoyance with the construction of a brand-new member's only bathroom adjacent to the 2nd floor outside deck. This bathroom addition is provided by the management of Paradise Village group of companies.
Lastly, I want to wish you all a very enjoyable summer and I, along with your Board of Directors and Club staff look forward to welcoming you back in the Fall.
Dan Green
Commodore
Do you shop at Amazon.com? Do you want to help support sailing and sailing instruction in Banderas Bay? Click here to use the Amazon Smile program to ask Amazon to make free a contribution every time you shop, with no additional cost to you!