Details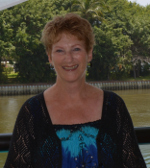 I hope everyone had a joyful holiday and are looking forward to a Happy, Peaceful and Healthy New Year.
I want to take this time to let everyone know what is happening at the Yacht Club in January as we have a jam-packed month ahead.
On January 6that 6:00 p.m. we have our first "Music Night" of the season. This is a night when we have music at the club for your listening/dancing pleasure. We plan several of these nights this season and encourage you to come on in and enjoy great music in the company of your fellow members. There will be a drink special and a dinner special on each "Music Night" or you can order from the menu or just simply enjoy a drink and listen/dance to the music. On January 6th the music will be Rossy & Roberto – you may remember them from last year at the club or from the BBR Banquet. They are a great group to dance to.
Vallarta Cup, a sailboat regatta hosted by VYC the first 4 Saturdays in January, is always followed by a theme party with great music and good food. The first night is January 3rd - "Cheeseburgers in Paradise" with Jimmy Buffet music and video. Go to the VYC's event calendar for information on the other 3 Vallarta Cup parties.